For several days last week I have been cutting the excess fabric off the back side of my quilt top. It is applique and I cut out the bulk of the fabric. I would show you but it is for
Island Batik
Fall/Winter catalog. It took me six hours one day and about two the next.
Wasn't a fun job but someone had to do it.
So Saturday when it was raining and raining outside I decided to do something non sitting down and sewing.
Hummmm
Why not cut up some of my Island Batil scraps? So the story begins!
Half square triangles using the
Accuquilt
Go Cutter!
You think it would have made a dent in my scraps (this is me shaking my head no).
Then that evening and this morning I have been making these flying geese.
Look at the points?
Look how even they all turned out...
Just look!!
Now most of you know I love my Accuquilt Go Cutter but the Qube is the best idea since sliced bread.
I never thought I would be interested in the Go Qube, I have the 8" but I tell you having the half square triangle on one die is ideal for projects such as these.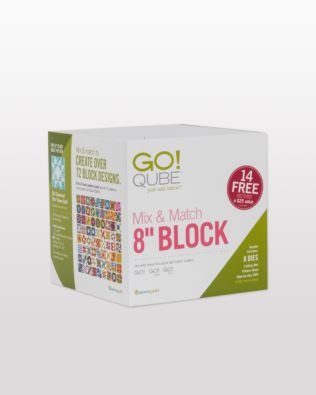 I am not just saying this because this Go Qube was given to me by Accuquilt through Island Batik.
I loved it so much that I went and purchased the companion sets.
I originally purchased the corners but then
Gene Black
convinced me to buy the angles as well.
What are friends for, right? They get you in trouble every time (smiling).
As I was in my Island Batik Scraps I noticed that I had all of these strips from one inch to two and a half inches.....
What to do?
What to do?
Hummmm stay tune, the light bulb just went off in my head.