If you have been reading my blog for long, you will know that my sister, Jeanette, and I do a lot of projects together.
She has a tendency to pull me out of the box I have around me.
She introduced the
Quick Curved Ruler
to me a while back.
seems they changed up their ruler some.
Jeanette owns an online fabric store,
Inchworm Fabrics.
She sent me some fabric to do a project with her. I have shown you this quilt before but she now has hers done and so we can show them together.
I have actually done three different designs using this ruler and have loved each of them.
Gaggle Battle Quilt
72" x 84"
I just loved this quit but no longer have it, I gave it to my son and his wife for Christmas.
You can find Jeanette's post here:
I love hers as well, she played around with the blocks and came up with her own design.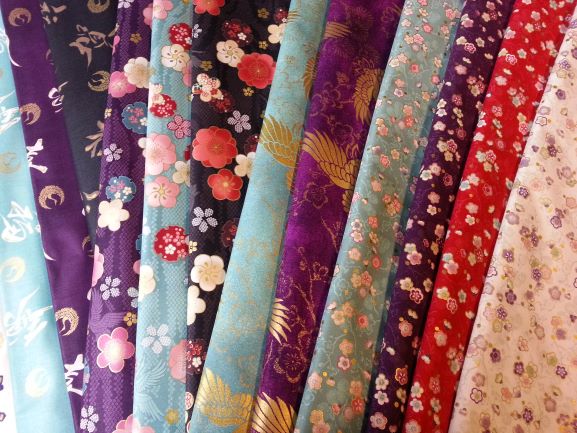 Here are the beautiful fabrics at Inchworm Fabrics
I love the beautiful Oriental fabrics, always have. I think they are my favorite right up there with batiks.
Not much going on in my sewing room. I made 40 blocks for a quilt I am designing from the outside in....I always love to just wing it and that is exactly what I am doing. I know there is EQ8 and I have that but there is nothing I love better than just cutting and sewing to see where it takes me. I also have a fun idea on how to quilt it but we will see, got to get the design going first. It is a custom quilt for someone. Boy she sure puts a lot of faith in me.